Drawers

Kit & Folding Drawers
Kit & Folding Drawers on chipboard or MDF bases, wrapped in plastic film or paper according to our own colour charts at your disposal. Series production : 25,000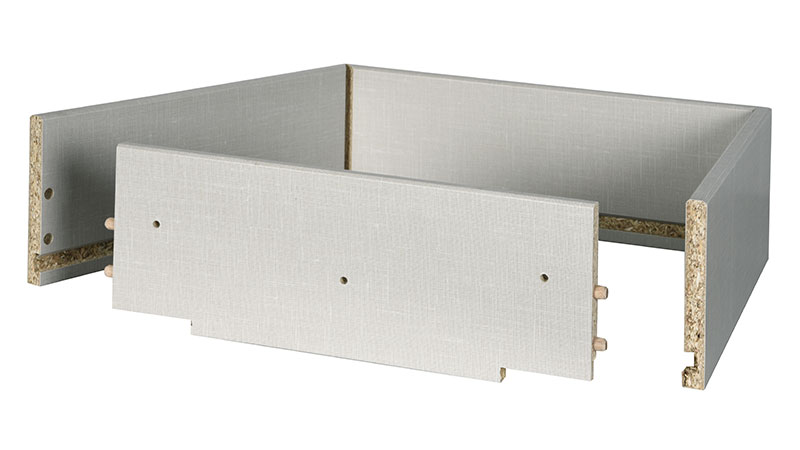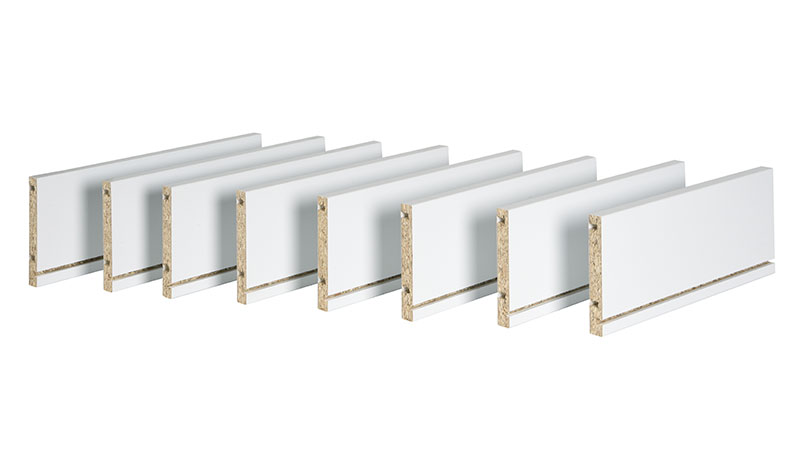 Description
Chipboard or MDF
Height 250 mm max.
Standard thickness 12.5 mm
PVC, polypropylene and paper wrapping (various colours available as standard and on request)
Drawer bottoms
MDF : 1 solid colour or imitation wood grain face - th. 3 and 5 mm
Chipboard : 1 solid colour or imitation wood grain face - min th. 8 mm
Calendering width decorative paper on request
Each drawer + bottom set packaged in shrink-wrap
Machining & Finishing
Upper edges straight, rounded or with chamfered corners
Placement of dowels
Any desired holes and cut-outs
Slanted edges on ends for 45° joins and curved faces
Bottom grooves and runner grooves or machined for invisible runners
Assembled with dowels and/or eccentric cams (minifix or similar)
Option to machine angles other than 90°
Specific features
Various shapes from 1 to 7 sides in one piece
Parts can be joined together
Production of compartmented drawers
2070 mm-length panels for cutting
Minimum quantities for a drawer are 100: below this number costing is not accurate and does not reflect our actual production costs. Therefore we offer the alternative of lengths in sets of 50, 100 or in ½ pallets, i.e. 400 lengths.
Our "all-in-one" solution : The complete drawer, in kit form or assembled
Your drawer equipped with a bottom calendered with the same paper or film as the drawer.
Cross-pieces or separating pieces to partition the inside of the drawer.
Flat or mouled front with a laminated or lacquered coating.
Benefits: single subcontractor for easier purchasing, a single contact and reduced logistics costs and lead times.
Kit drawer & bottom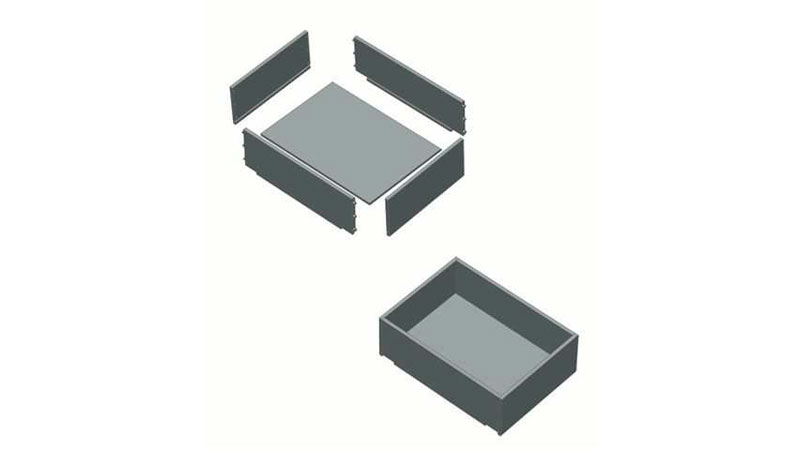 3-sided drawers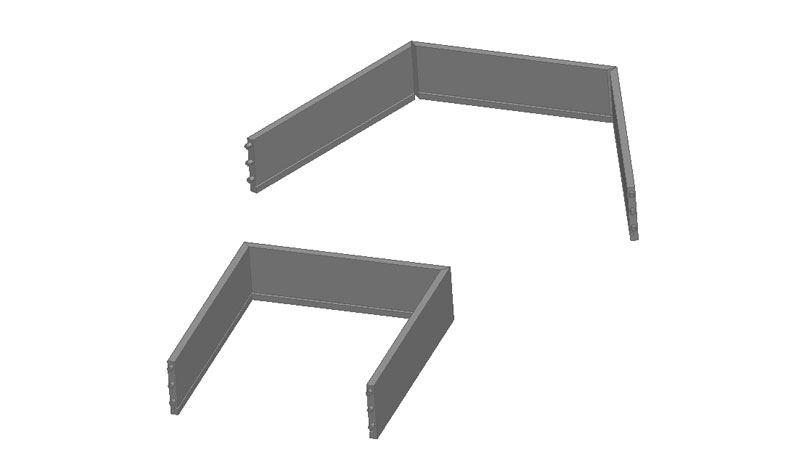 Rounded profile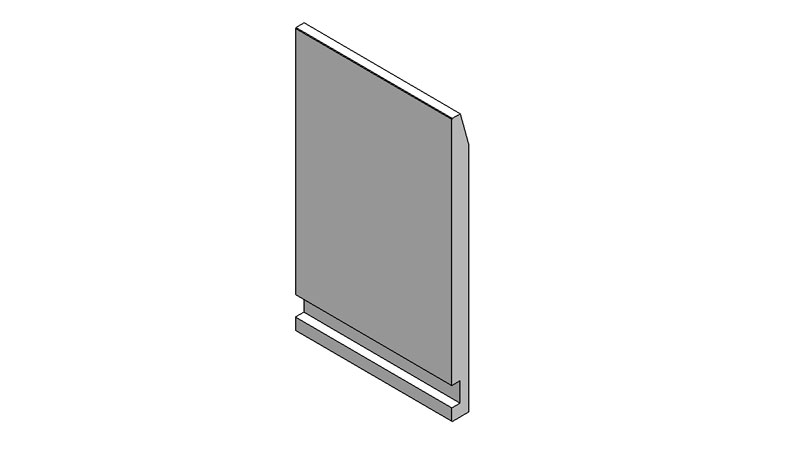 Cross pieces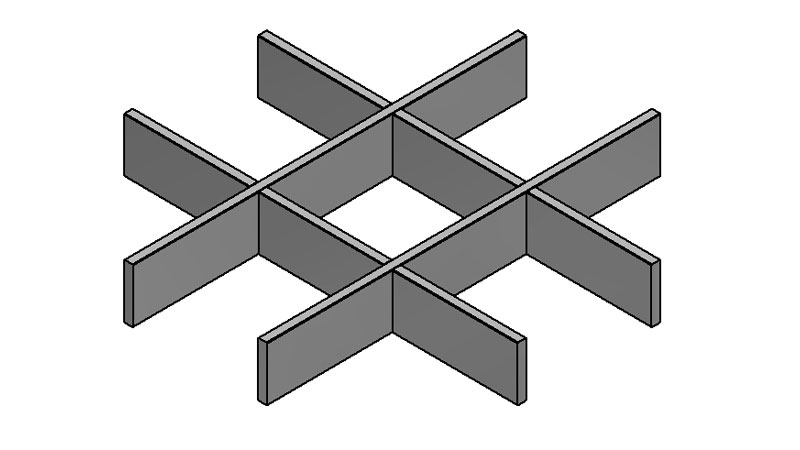 Standard machining for invisible runner
Half-moon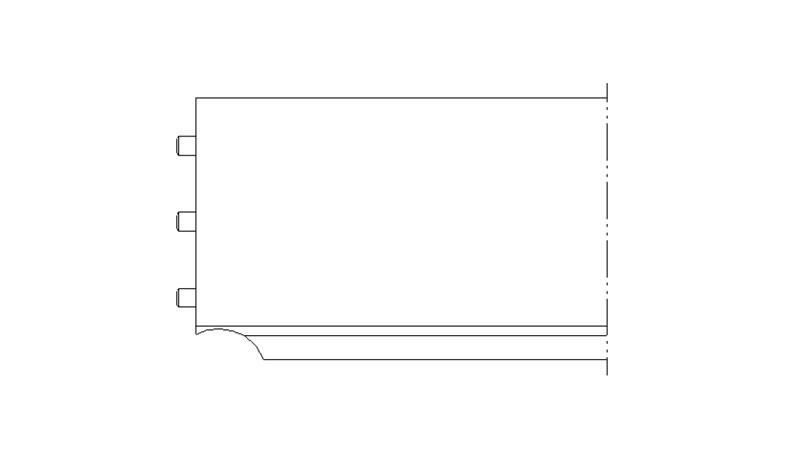 Rectangular notching