Composite flat boards

Compact
Compact consists of many layers of paper soaked in thermosetting resins.
With its outstanding physical properties, compact is specifically designed for applications requiring excellent moisture resistance and for all types of mechanical constraints.
Compact surfaces are particularly well suited to soldering.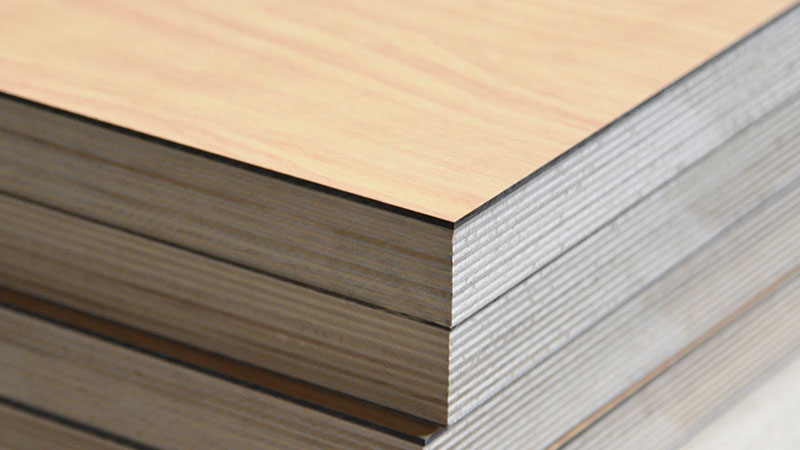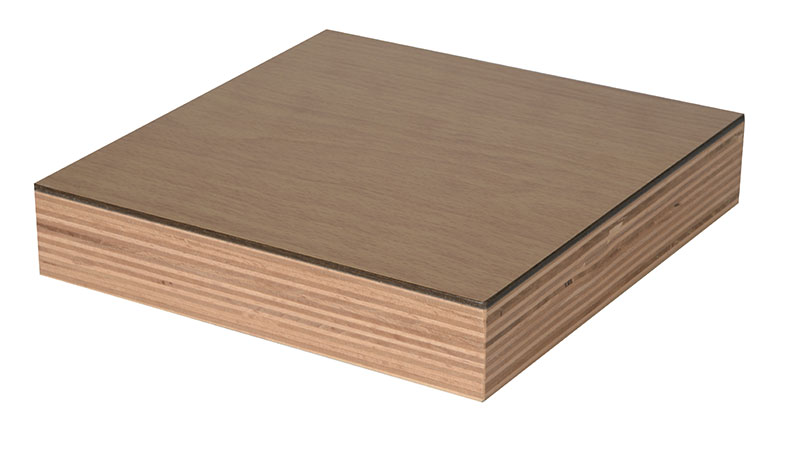 Description
Single face: 2 to 3 mm thickness
Double face: 2 to 30mm thickness
Sizes: from 2440 x 14220 to 4300 x 1850 mm
Lamination:
Overlay: highly transparent paper, highly resistant to abrasion and scratching. Excellent colour fastness to light (only for printed decorations)
Decorative paper (non-chlorinated colours)
Kraft paper: generally brown
Options: Single or double face (two decorated faces)
Options: fire-resistant (CGF), black core, peelable protective film
Wide range of colours and textures
Specific feature
Homogeneous, inert and stable, very dense and non-porous.
Resistant to abrasion (>350), boiling water, dry heat (180C°/20 min) damp heat and steam
Does not melt or deform, low flammability
Resistant to impact from largediameter balls, microcracks, impacts and scratches
Resistant to stains, colour change with xenon light, and cigarette burns
Surface electrical resistance: CEI IEC 1340-4-1
antistatic 109
Good colour fastness to light
Food contact: compatible
Hygienic and easy to maintain
Cleaning: with hot water, steam, or using non-abrasive disinfectants (everyday household cleaning products)
Technical data
Application: Glued to beech plywood, chipboard and MDF
Composition: 70% paper and 30% thermosetting resins
Standard thickness: + 3 mm
Length and width tolerance: +/- 10 mm
Thickness tolerance: 2 to 30 mm
Edge tolerance: 1.5 mm/m
Squareness tolerance: 1.5 mm/m
Good dimensional stability
Pentachlorophenol (PCP): absent
Surface electrical resistance: 109Ω÷1012Ω
Formaldehyde emission: EN 717-2
Fire reaction: M1
Smoke density: F1
Flatness: max 2 < t < 6: 8 mm/m
max 6 < t < 10 : 5mm/m
max 10 < t < 10 : 3mm/m
Areas of application
Public area, kitchens
Laboratories, sanitary facilities, hospitals
Edges: all our boards can be machined and edges can be veneered with PVC, ABS or wood