Composite flat boards

Linoleum: Bulletin Board
This natural linoleum covering is used for walls and panels. It consists of a linoleum paste calendered onto a jute base.
Linoleum is 100% recyclable, and recommended for HEQ Environments.
Its woven backing improves adhesion to its base.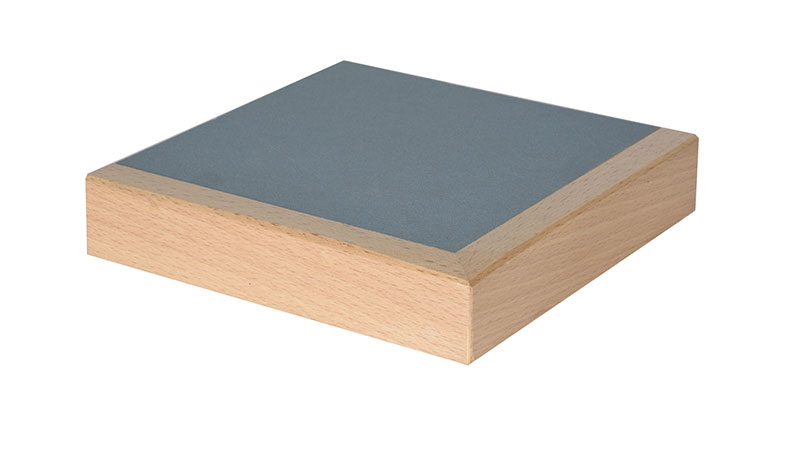 Specific features
Resistant to chemicals in accordance with standard NF EN 423
Resistant to dilute acids, oils and solvents such as alcohol, white spirit, etc.
Abrasion resistance: Class M
Very low mineral filler content
Low resistance to the prolonged action of alkalis
Bacteriostatic properties
Clean with neutral detergents (PHneutral alkaline solution)
Areas of application
Workbenches for couture fashion workshops: Shape-memory materials leave no holes when pricked with needles
Display panels: suitable for drawing pins
Product primarily used in the services sector
Technical data
Thickness: 6mm
Roll width: 1220 and 1830mm
Roll length: 2800 mm approx.
Total mass per unit area: 5.4 kg/m² +/ 10 %
Flexibility in accordance with standard NF EN 435: diam. 70mm
We also have linoleum with higher classes of abrasion resistance such as class P Cosmo Linoleum, and class T Symbioz Linoleum.